Three Day Workshop: Managing Orchards & Vineyards for Climate Friendly Outcomes
Two components of a healthy, productive soil are adequate levels of soil organic matter and nitrogen. Unlike most kinds of agriculture, production of tree fruits and grapes in the Okanagan Valley has resulted in an increase in soil organic matter. Join researchers from UBC Okanagan's Biology Department for this 3-part workshop series, where they will describe the results of 5-10 years of research on how management of orchard and vineyard soils can influence the retention or loss of soil carbon and nitrogen.
Learn more about the workshops below and be sure to register here!
February 16th, 11 am - 12:30 pm: Soil Carbon
Soil carbon is vital to agricultural production, it plays a key role in nutrient cycling and water retention, soil structure and pest/disease control. A major part of this project was to develop a better understanding of how irrigated agriculture has impacted soil carbon levels in this semi-arid region of Canada. To do this we undertook an extensive soil survey across the Okanagan Valley, the results of this work are presented here.
Check out this factsheet for a summary of key findings. 
About the Speakers:
Professor Melanie Jones: Is a professor and faculty member in the Dept of Biology, at UBC. She is the project lead for this work. Prof. Jones has a broad range of expertise in plant-soil carbon interactions and the physiology of ectomycorrhizal fungi.
Dr. Andrew Midwood: Is an experienced research scientist, with an interest in soil-plant interactions, biogeochemical cycling and the application and analysis of stable isotopes. He was responsible for the soil C survey of the Okanagan Valley.
Umma Khushi Farhana: Is a masters student at UBC working on a project to better understand the role of inorganic C, found in irrigation water, and its contribution to GHG emissions. 
David Emde: Is a masters student at UBC working on a project to examine published work on soil C stock changes associated with irrigated agriculture and using meta-analysis techniques looks for consistent patterns on a global basis.
---
February 17th, 11 am - 1 pm: Microbial Nitrogen Cycle and Contributions to Nitrous Oxide Emissions 
Agricultural management practices have the potential to mitigate or enhance emissions of the potent greenhouse gas nitrous oxide, which has a global warming potential almost three hundred times that of carbon dioxide. Soil microorganisms carry out the processes of nitrification and denitrification, which are the major sources of nitrous oxide. In this session we will discuss new methods for quantifying these N-cycling organisms and examine how changes in soil properties, moisture, carbon and nitrogen amendments and a nitrification inhibitor can affect their abundance and the emission of nitrous oxide in Okanagan soils.
About the Speakers:
Dr. Louise Nelson: Is a retired professor in the Dept. of Biology and co-investigator on this project. She has broad expertise in soil microbiology, plant-microbe interactions, biological control, soil nitrogen cycle and orchard management under climate change.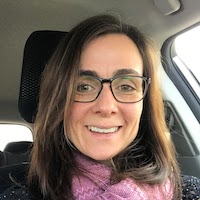 Tanja Voegel: Is a Research Associate in the Dept. of Biology. She has experience in microbiology, plant pathology and the soil nitrogen cycle. She developed a methodology to quantify nitrifier and denitrifier abundances in soil. She currently studies grapevine crown gall.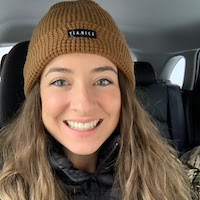 Melissa Larrabee: Is a Research Technician in the Dept. of Biology, with a MSc in Biology. Her experience is in postharvest pathogens of fruits, soil microbiology and the nitrogen cycle. She is studying how different soil applications affect greenhouse gas emissions from agricultural soil. 
Katherine Jansen: Is a graduate student at the University of British Columbia – Okanagan campus, whose research is taking place in the Okanagan Region of British Columbia, where wineries and orchards are abundant thanks to the agreeable climate. Her research focuses on the use of different soil additives and practices to reduce the production of the greenhouse gas (GHG) nitrous oxide (N2O) from agriculture. Her hope is to help find methods for growers that are both cost-effective and easy to implement.
---
February 18th, 11 am - 1 pm: Life Cycle Modelling
Horticultural production is enabled by exogenous inputs of fertilizer, pesticides, fuels, water and other resources. Changes in orchard-level technologies and management strategies to mitigate GHG emissions may change both the kinds and amounts of exogenous inputs used as well as the direct and indirect "life cycle" GHG emissions associated with their production and use. Using systems-level modelling tools to estimate the net benefits and impacts of mitigation strategies is hence essential in order to ensure net positive outcomes. Here, we present life cycle research of the use of bark mulch and water-efficient irrigation systems as agricultural GHG mitigation strategies.
Check out this factsheet for a summary of key findings. 
About the Speakers: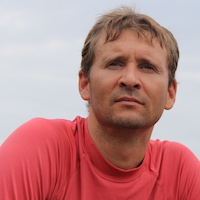 Dr. Nathan Pelletier: Is an ecological economist and industrial ecologist. His research focuses on developing and applying systems-level modelling tools for sustainability assessment of agricultural systems.
Nicole Bamber: Is a PhD student with Dr. Pelletier, studying the coupled environmental and nutritional impacts of Canadian field crops. She previously completed her MSc in the same lab on the environmental impacts of bark mulch use on Okanagan apple orchards.
Alyssa Smart: Is a Master's student with Dr. Pelletier, comparing the environmental impacts associated with different irrigation technologies and infrastructure in the Okanagan.
---
This research was funded by the Government of Canada.